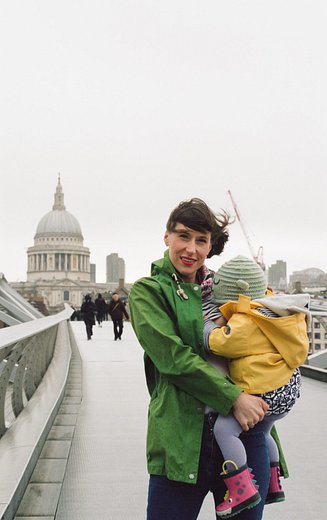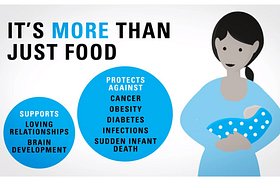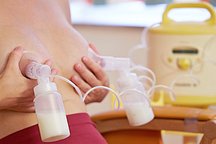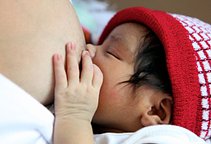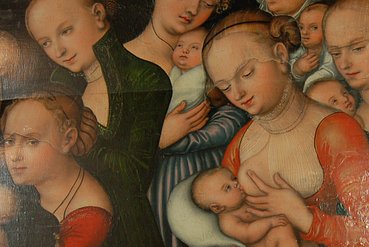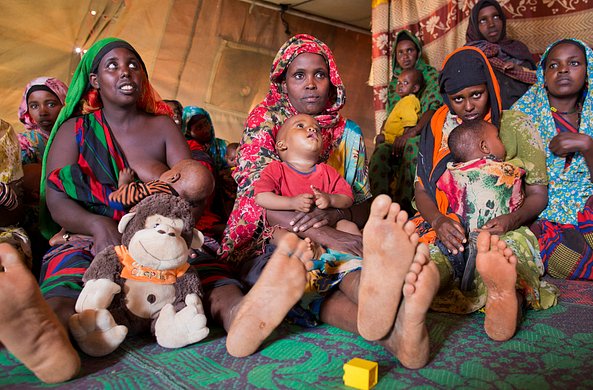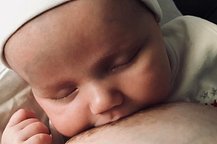 "Improving the UK's breastfeeding rates would have a profoundly positive impact on child health" - UNICEF
The World Health Organisation recommends exclusive breastfeeding until 6 months of age. In the UK, just 1% of mothers breastfeed exclusively to this age.18
The Multidisciplinary Team
The Lancet series on breastfeeding concluded that "breastfeeding makes the world healthier, smarter and more equal".2
Breastmilk
The importance of breastmilk in an immature immune system- why breast is best.
Physiology
How breastfeeding works and how to support a mother.
Pathology
What problems do some mothers face whilst breastfeeding?
Breastfeeding and Necrotising enterocolitis (NEC) - what is the link?
Please leave feedback in the box below.
Both positive and constructive comments will be greatly appreciated - thank you!
WHO recommends breastfeeding exclusively for the first six months of life to achieve optimal growth, development and health. 1
Thereafter, children should be given nutritious complementary foods and continue breastfeeding up to the age of two or beyond.
References:
1. WHO Breastfeeding. WHO. 2018;
2. The Lancet. Breastfeeding: achieving the new normal. 2016.
3. Goldman AS, Chheda S, Garofalo R. Evolution of Immunologic Functions of the Mammary Gland and the Postnatal Development of Immunity. Pediatr Res. 1998 Feb 1;43(2):155–62.
4. Hanson LÅ, Frcpch H. Breastfeeding provides passive and likely long-lasting active immunity. Vol. 81, Annals of Allergy, Asthma and Immunology. 1998.
5. Sriraman N. The Nuts and Bolts of Breastfeeding: Anatomy and Physiology of Lactation. Curr Probl Pediatr Adolesc Health Care. 2017;47(12):305–10.
6. Vidya R, Iqbal FM. Breast anatomy: Time to classify the subpectoral and prepectoral spaces. Clin Anat. 2017 May 1;30(4):434–5.
7. Agrawal A. Breast anatomy [Internet]. 2017 [cited 2019 Mar 9]. Available from: https://www.slideshare.net/animeshagr/breast-anatomy-76311097
8. NICE CKS. Breastfeeding problems [Internet]. 2017. Available from: https://cks.nice.org.uk/breastfeeding-problems#!scenario
9. Quigley M, Embleton ND, McGuire W. Formula versus donor breast milk for feeding preterm or low birth weight infants. Cochrane Database Syst Rev. 2018;(6).
10. Luan N-N, Wu Q-J, Gong T-T, Vogtmann E, Wang Y-L, Lin B. Breastfeeding and ovarian cancer risk: a meta-analysis of epidemiologic studies. Am J Clin Nutr. 2013 Oct 1;98(4):1020–31.
11. Zachou G, Armeni E, Lambrinoudaki I. Lactation and maternal cardiovascular disease risk in later life. Maturitas. 2019;73–9.
12. Members of the collaborative group on hormonal factors in breast cancer. Breast cancer and breastfeeding: collaborative reanalysis of individual data from 47 epidemiological studies in 30 countries, including 50 302 women with breast cancer and 96 973 women without the disease. Lancet. 2002;360.
13. Anothaisintawee T, Wiratkapun C, Lerdsitthichai P, Kasamesup V, Wongwaisayawan S, Srinakarin J, et al. Risk Factors of Breast Cancer: a systematic review and meta-analysis. Asia Pacific J Public Heal. 2013;25(5):368–87.
14. Pope CJ, Mazmanian D. Breastfeeding and Postpartum Depression: An Overview and Methodological Recommendations for Future Research. Depress Res Treat. 2016;
15. Save the Children. Don't push it. 2018.
16. Grummer-Strawn L, Stahlhofer M, Branca F, Clark D, Joo Kean Y. Marketing of Breast-milk Substitutes: National Implementation of the International Code. 2018.
17. UNICEF. The International Code of Marketing of Breastmilk Substitutes - Baby Friendly Initiative [Internet]. 2019 [cited 2019 Feb 6]. Available from: https://www.unicef.org.uk/babyfriendly/baby-friendly-resources/international-code-marketing-breastmilk-substitutes-resources/the-code/
18. The Unicef UK Baby Friendly Initiative [Internet]. [cited 2019 Mar 20]. Available from: https://www.unicef.org.uk/babyfriendly/
19. Bowen J. #FEEDME Breastfeeding Campaign - Model Mother [Internet]. 2018 [cited 2019 Mar 20]. Available from: https://www.modelmother.co.uk/feedme-breastfeeding-campaign/
20. Renfrew MJ, McCormick FM, Wade A, Quinn B, Dowswell T. Support for healthy breastfeeding mothers with healthy term babies. Cochrane database Syst Rev. 2012 May 16;5(5):CD001141.
21. NICE. Prescribing in breast-feeding [Internet]. NICE; 2019 [cited 2019 Mar 15]. Available from: https://bnf.nice.org.uk/guidance/prescribing-in-breast-feeding.html
22. Ito S. Drug Therapy for Breast-Feeding Women. Wood AJJ, editor. N Engl J Med. 2000 Jul 13;343(2):118–26.
23. Protecting health and saving lives: A call to action.
24. Breastfeeding in the UK - Baby Friendly Initiative [Internet]. 2018 [cited 2018 Nov 21]. Available from: https://www.unicef.org.uk/babyfriendly/about/breastfeeding-in-the-uk/
25. MeSH. Colostrum [Internet]. NCBI. 2017 [cited 2019 Mar 29]. Available from: http://www.scielo.br/scielo.php?script=sci_arttext&pid=S1679-45082017000300256&lng=en&tlng=en
26. Dias EM, Rodrigues DBR, Geraldo-Martins VR, Nogueira RD. Analysis of colostrum IgA against bacteria involved in neonatal infections. Einstein (Sao Paulo). 15(3):256–61.
27. Kelly D, Coutts AGP. Early nutrition and the development of immune function in the neonate. Proc Nutr Soc. 2000 May 28;59(02):177–85.
28. Rodriguez NA, Vento M, Claud EC, Wang CE, Caplan MS. Oropharyngeal administration of mother's colostrum, health outcomes of premature infants: study protocol for a randomized controlled trial. Trials. 2015 Dec 12;16(1):453.
Images were obtained from google's 'free-to-use' images.
UNICEF are calling on the UK government take 4 key steps so mothers can breastfeed for as long as
1. Develop a board tasked with removing barriers that prevent women from breastfeeding.
2. To promote breastfeeding in policy areas where it is proven to impact, for example obesity and cancer prevention.
3. Implement evidence based initiatives, for example employer schemes to support breastfeeding mothers return to work.
4. Protect babies from harmful commercial interests.
Evidence suggests that the greatest improvements in breastfeeding rates come when a variety of specialists approach the topic from a range of angles. Appropriate conversations during pregnancy, skilled support in the postnatal period, and ongoing guidance and social support are needed to enable mothers to feel confident and breastfeed successfully.20
Health workers are widely trusted by the public and have frequent contact with new parents putting them in an ideal position to inform people about the benefits of breastfeeding and the best options for their baby.
What are the maternal health benefits of breastfeeding?
How do society, culture and companies affect breastfeeding rates?
Debate topic: Who is the most important healthcare professional for improving breastfeeding rates?
Think about;
Patient contact

Patient's perspective

Feasibility
How does a doctor fit into a MDT approach to breastfeeding?